A great way to end the summer!!!! I am a firm believer, we are what we eat. That is why I love preparing meals for family and friends. I was fortunate enough to have family members who grow their own vegetable gardens, as was I. Now I am able to cook all my fresh summer recipes. When you grow your own vegetables, and cook them, you not only know where they are coming from you also know what you are eating.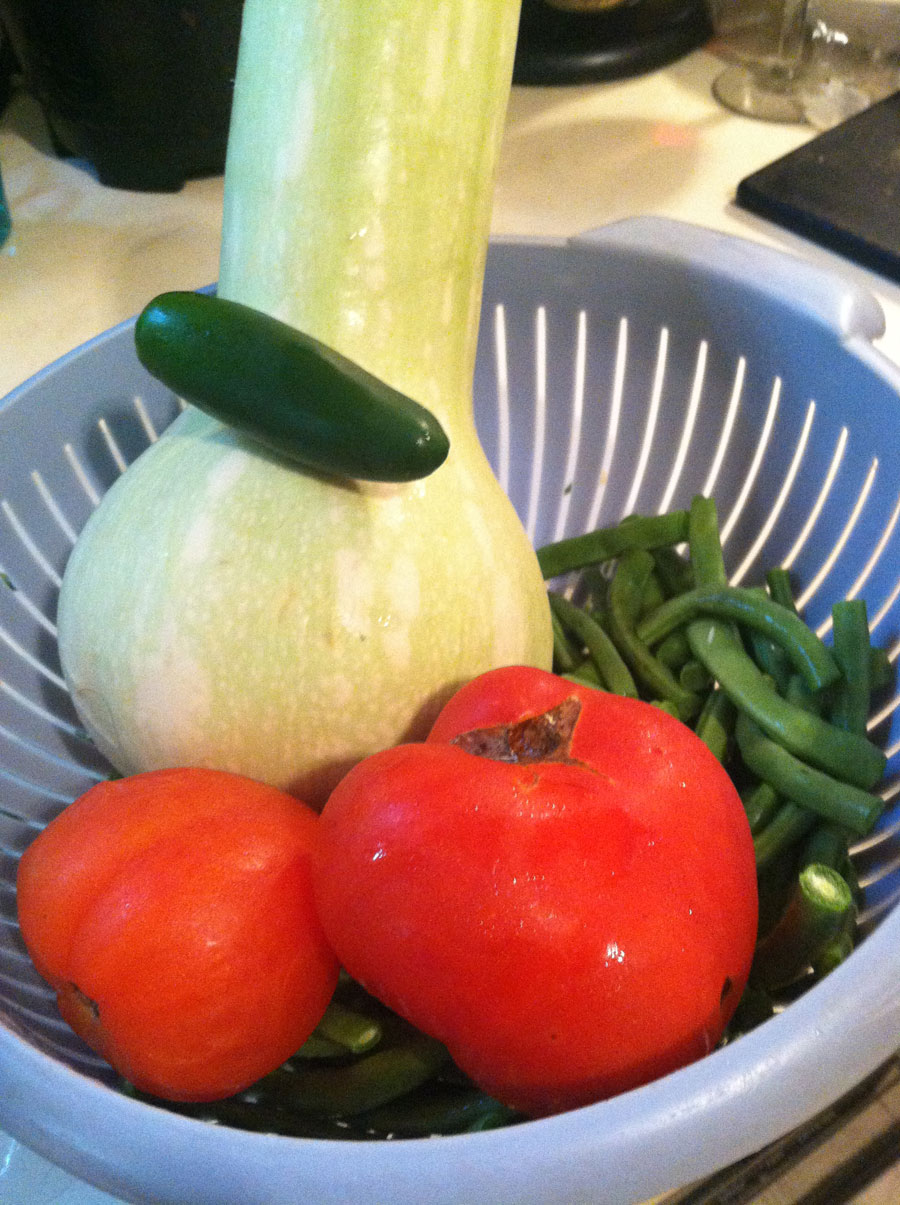 I remember at a young age, I used to visit my grandparents in Yonkers, and help them pick all the fresh vegetables from their garden. I also remember my grandmother taking me out in public to pick dandelions on the side of the road, for cooking. I would hide my face and turn my back because I was embarrassed and didn't want my friends to see me. Memories……. I also remember one time my cousin and I working so hard to catch an eel we saw in the water, while vacationing at our New Jersey beach house, and my grandfather coming out after we finally caught it, took it from us, and cooked it on the BBQ grill that evening!!!!!! Memories…… now proud of my garden & the memories 🙂
To sum it all up, there's more than just vegetables growing in that fertile ground, there's memories…….. And the memories last a lot longer than the vegetables, and the meals. So remember, here at Scarsdale Dental Spa, health and wellness is our goal. Our teeth are a huge part of our body's health, so what we are is a result of what we eat.
Please allow us to invite you to experience dentistry at a whole new level.
Dr. David M. Greene, DMD
As the founder and Executive Director of Scarsdale Dental Spa, Dr. David M. Greene, DMD oversees all clinical services. His high level of skill and understanding nature has allowed him to provide patients with the best in dental care for over 30 years.